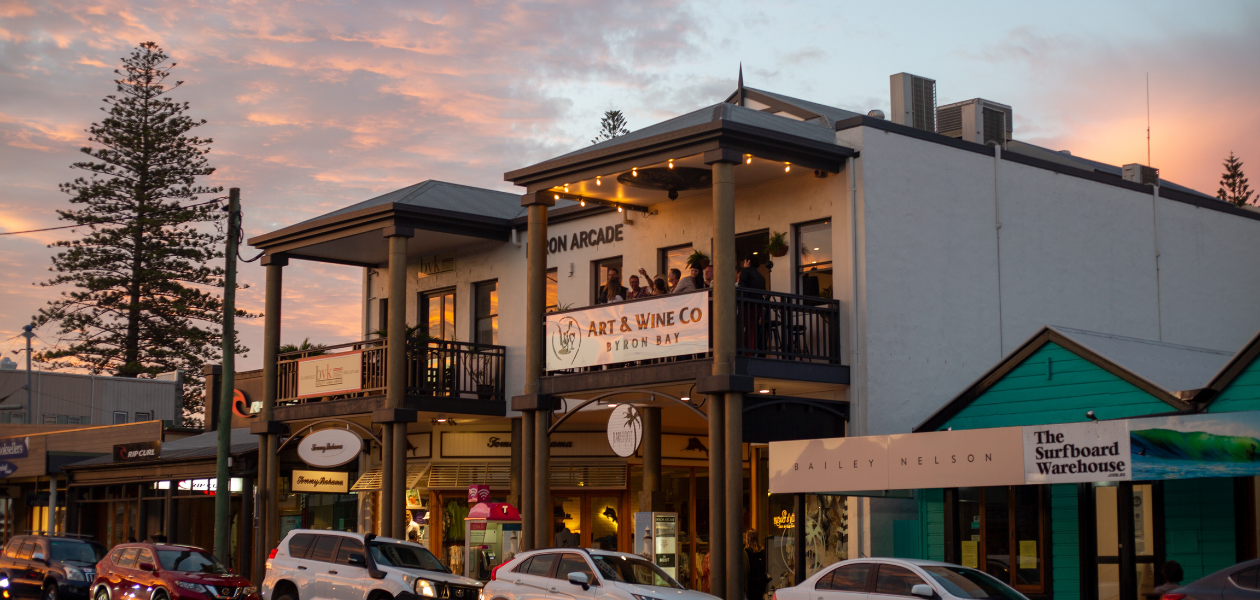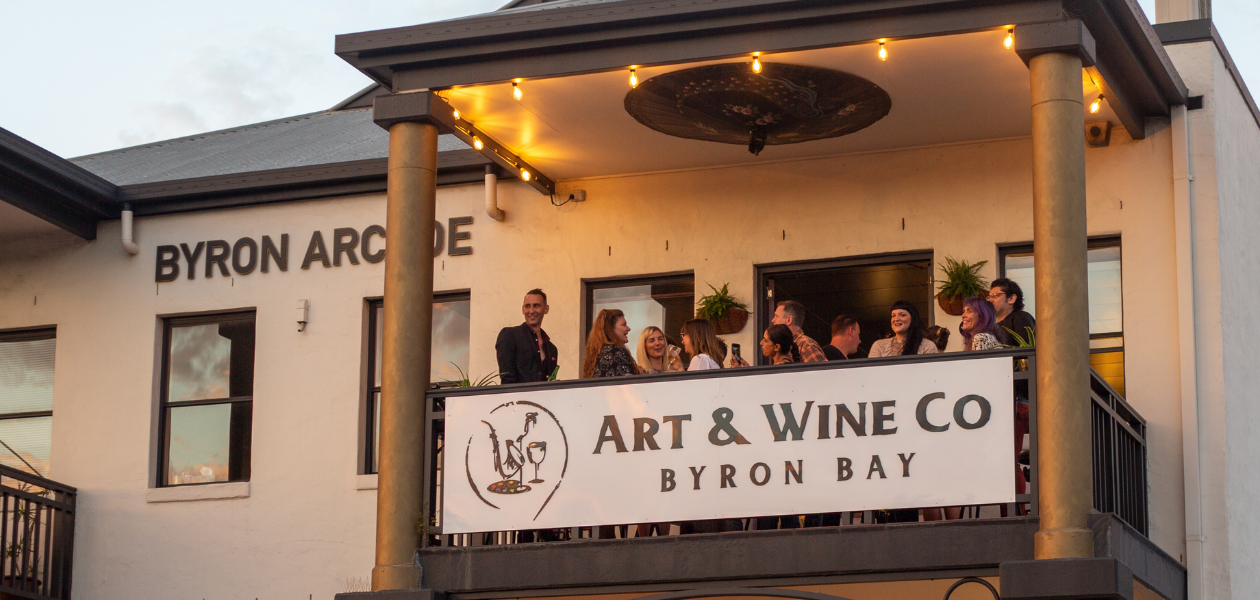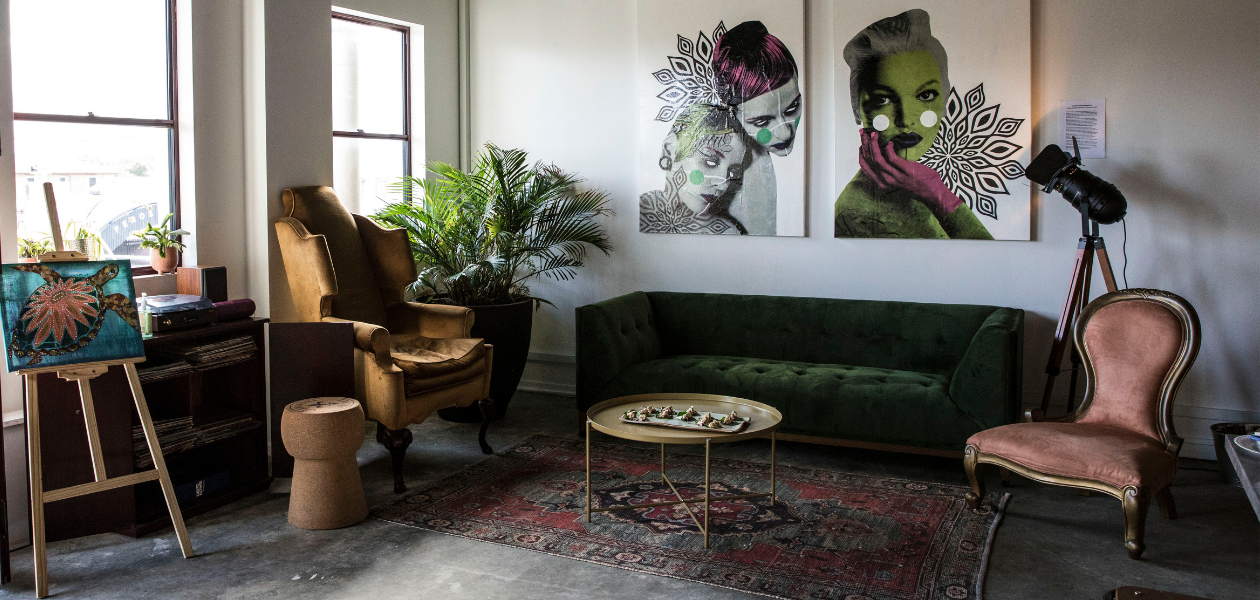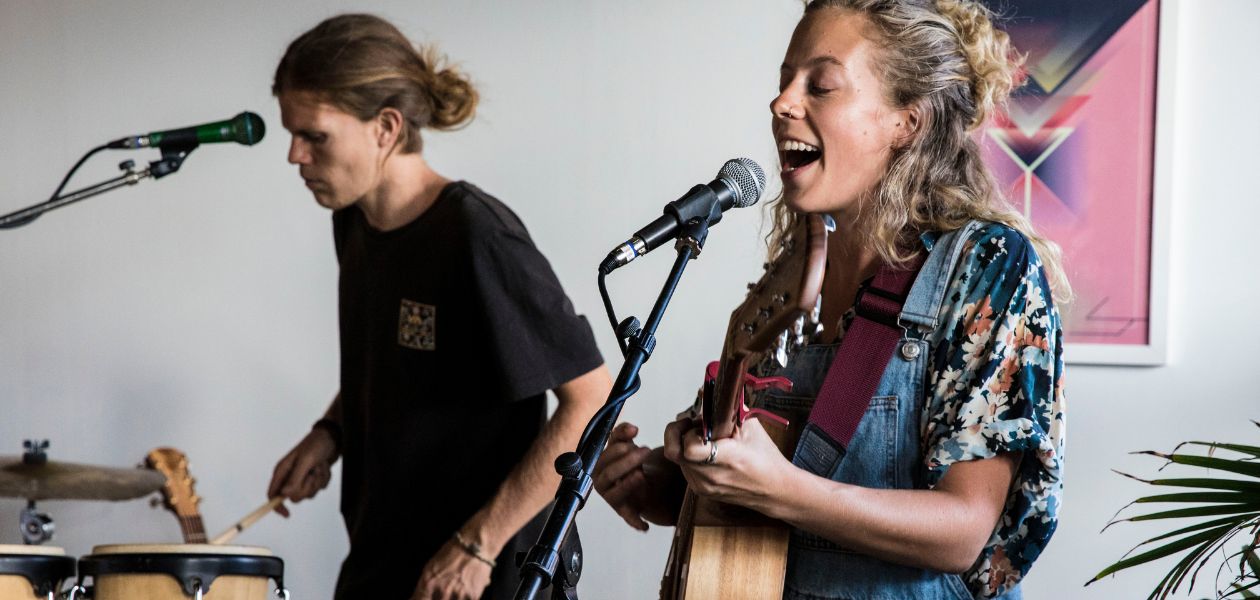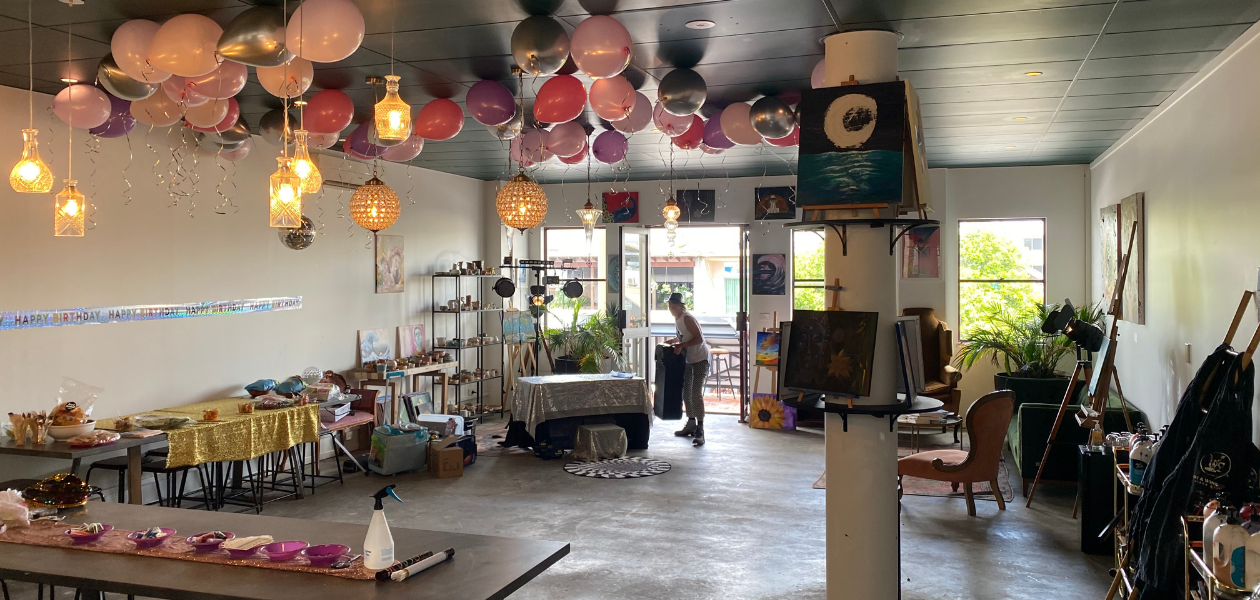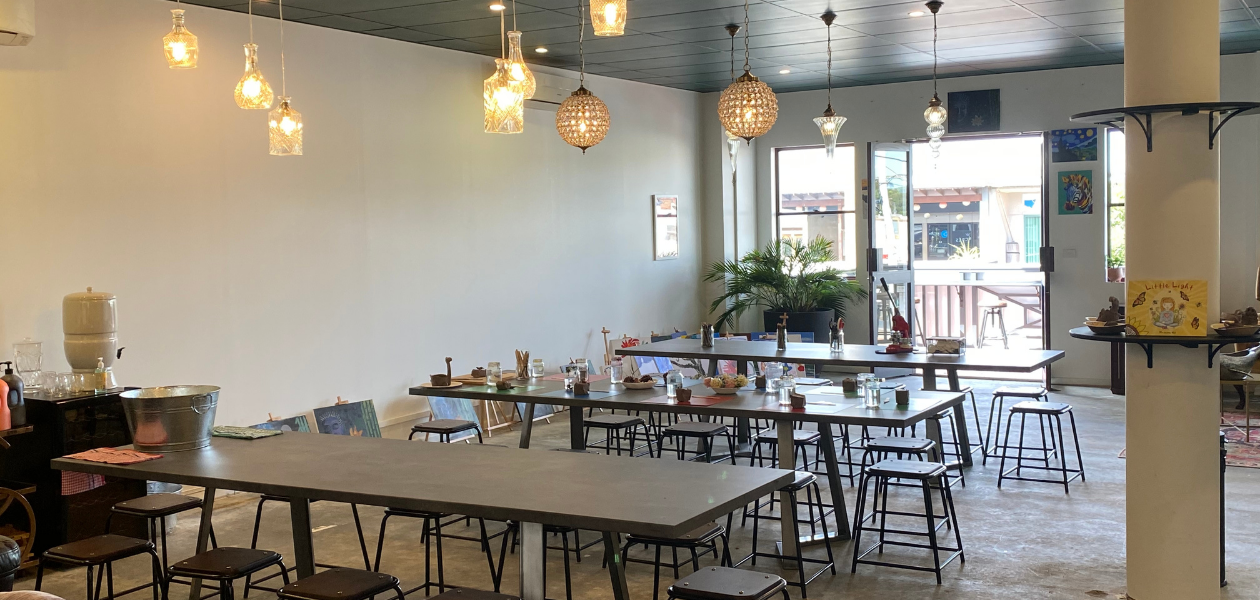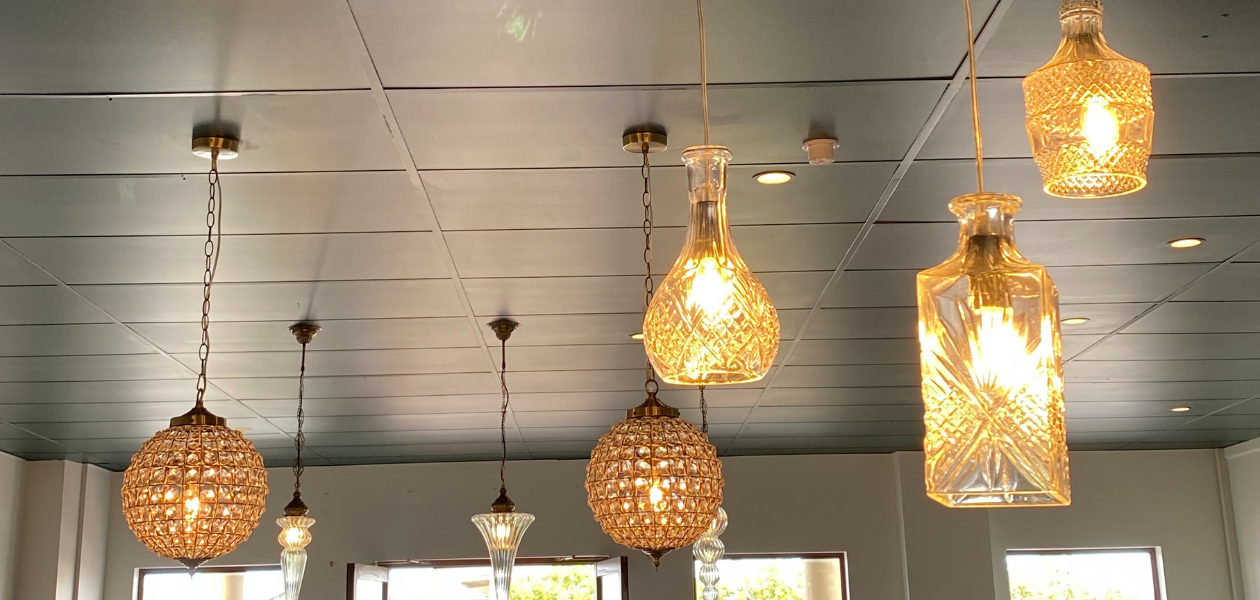 Our art studio is the perfect venue for your special event.
We are located in the heart of beautiful Byron Bay and a very close walking distance to the beach, and accomodation.
Our space offers an open plan 85 square meter studio featuring a private covered balcony overlooking Byron. We have beautiful antique look pendent lighting hanging from the ceiling, and rotating artists work on the walls. We also have a range of a eclectic furniture for you to use during your event.
Our venue hire package includes:
3 x long art tables which can seat 12 people each
40 x art stools
10 x high bar stools for the balcony
2 x 3 seater couches
3 x Arm chairs
2 x coffee tables
1 x projector and projector screen
High Speed Wifi
Kitchen and Bathroom Facilities on the same level
Event liquor Licence Approved location
Additional items can be sourced, and any items of ours you do not need can be removed.
Contact us today to find out more information about our venue.